Ice fishing with us at Woman River Camp & Outposts will be one of the coolest fishing trips you ever experience! Pristine snow covered lakes in the rugged Canadian Shield. Remoteness! Where the fish are plentiful and tasty!
During our ice fishing season, we use cabins 8 and 9 for accommodations. The air tight wood stoves keep the cabins toasty warm and we run the small generator for electrical power. We utilize our outhouses and provide a barrel of lake water for doing dishes.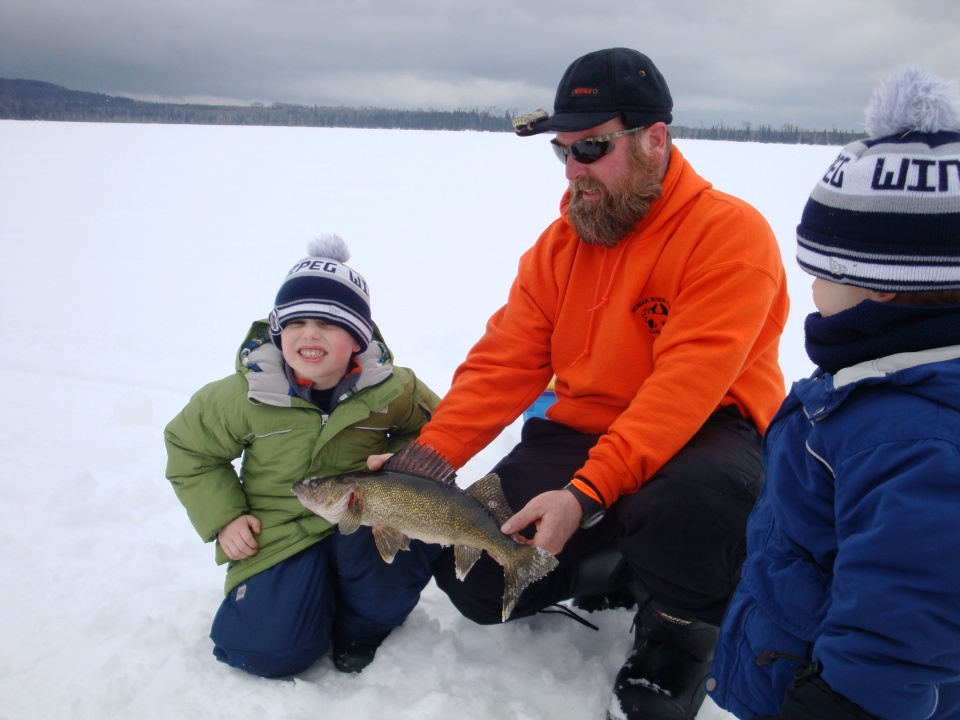 Our ice fishing trip packages are flexible to suit fishermen who like to do it themselves or take a guide. We access numerous lakes by snowmobile, ATV and even snowshoes. Our adventures take us anywhere from 3 Km to 50Km from camp. Most often we leave camp on snowmobiles and ride directly to a lake. Other times, if the roads are plowed, we will trailer the sleds to an access point then ride into a lake. We travel with portable ice huts to keep us mobile and on top of fish. Snowmobiles are not absolutely necessary but they will increase mobility.
Excellent fishing for a great variety of fish. Walleye, Lake Trout, Northern Pike, Whitefish, Perch and Burbot are constantly giving you a fight! My favourite days begin early with a trip to fish Lake Trout. Then we travel over to a Walleye/Northern Pike lake where we set up our tipups for Trophy Northern Pike. While fishing, we cook up a warm shorelunch. Mid to late afternoon, we switch over to Walleye fishing. Then it's homeward bound to a warm cabin and a bite to eat.
Our ice fishing packages are very flexible and can be customized to suit your requests. Come try one of our Northwestern Ontario winter getaways, ice fishing remote waters from Woman River Camp & Outposts!
New in 2023 – we are hoping to have a sleeper cabin or two located on excellent fishing lakes. Stay tuned for those details!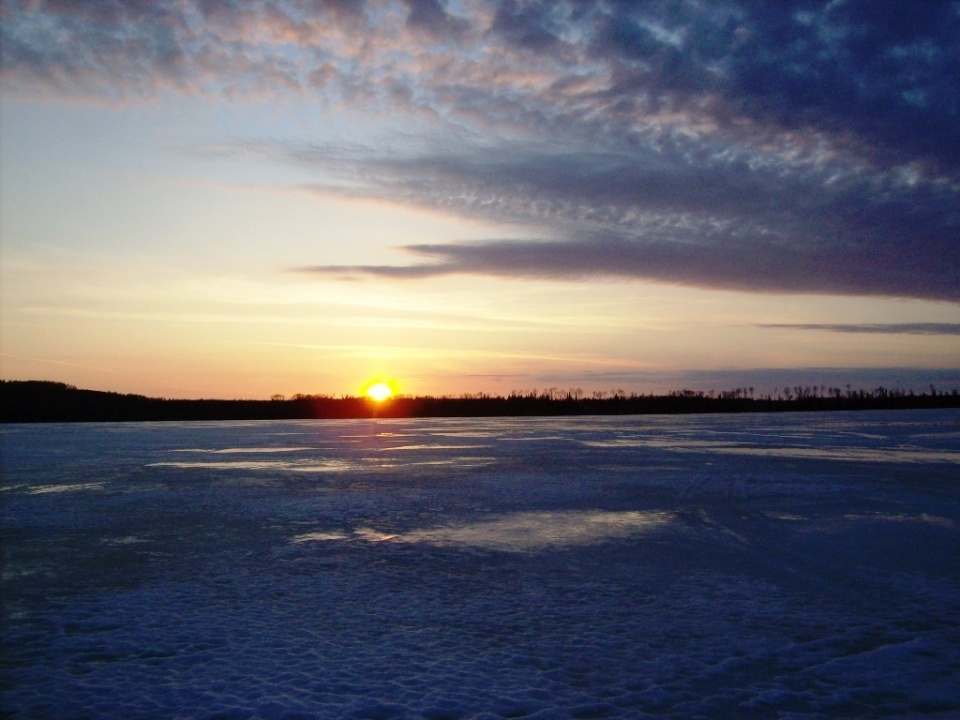 Lots more photos on our Facebook Page