---
Are you looking for more adventure?
Would you like to be the only boat on a lake for the day? Take a wilderness adventure to one of our many portage lakes. These remote fishing trips offer some of the finest fishing you will find in Northwestern Ontario.
The portage lakes we use at Woman River Camp offer a variety of species, size, numbers and remoteness. There is a portage lake for everyone. Lakes easily access for the angler whose mobility is limited and distant lakes we like to think are great for tiring the kids out. Fun for everyone!
Access to the portage lakes varies from parking your automobile and transferring your gear to the boat. To hiking a rugged trail across the beautiful terrain surrounding these pristine lakes. Some even have a double portage. The remote portages usually consist of a boat ride to a landing and then a nice hike down a portage trail to the lake.
Our guests enjoy fishing portage lakes for many reasons. Most often, these lakes are smaller in size and therefore easier to find active fish faster. The more difficult the access generally means fewer anglers have been there. Guests compare our portage lakes to taking a daily fly-in fishing trip without the cost. Some weeks portages are the rave and others have everyone enjoying the great fishing on the main lake chain. We like the fact that there are lots of great fishing opportunities for our guests. The thrill of a new lake, a remote trail or the excitement of 100 fish days, we know you will have a great time on a portage lake fishing trip.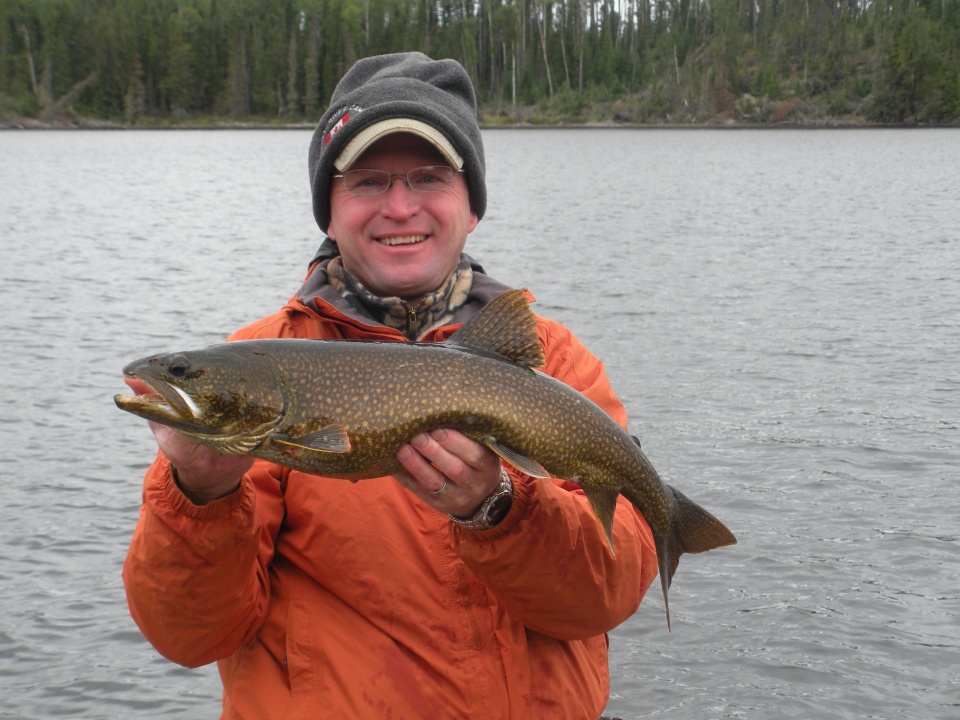 What's supplied at the portage lake?
Equipment located at each portage lake varies depending on the ease of access to the lake. Lots of the boats are already set up with an outboard motor,and the boat is sitting on a ramp with the plug out. The remote portage lakes via a boat ride up the Woman River are all equipped with:
14-16ft boat, most with swivel seats
6-20hp outboard
fuel can and hose
landing net, paddles, and bailing bucket.
Ask Paul or Debbie what gear is needed for the specific portage lake you would like to fish.
What do you need to take?
Jerry can of fuel
Life jackets
Your personal gear
Safety kit
Plastic bag for garbage
We recommend
Backpack
Matches and a flashlight
Small tackle boxes
Pliers and jaw spreaders
Small cooler for drinks and lunch
A rod each and a spare
Seat cushions
Sun block and bug repellant
RAIN GEAR
Sunglasses
Empty five gallon pail for bring out fish where permitted
Optional Gear
Portable depth finder
Anchor
Stringer
Shorelunch gear
Live bait
Angler's Responsibilities
Complete a short checklist for fuel on hand and to ensure everything is ready for the next group.
Before leaving the lake
Remove all garbage, dead bait and debris from the boat
Pull the boat up far enough so it won't sink and pull the plug
Fill out a mandatory report back at main camp for each portage lake trip
Comply with the Woman River Camp fishing policy and all portage lake specific regulations.
Who can use our Remote Fishing Trip Portage Lakes?
Fisherman Package (anglers using a camp boat) – included in the package
Outdoorsman Package (anglers using their personal boat) – included in the package with a fee for fuel
Woman River Outpost guests are limited to one portage lake trip to be reserved at the time of check in. Anglers with a desire to add additional portage lake trips will need to return to the lodge later in the week to see what is available.
Boat rental charges will be applied when a group would like to use more boats than what is invoiced for their packages. For example a group of 4 fishing out of one ultra deluxe 50hp boat would like to use two portage lake boats would involve a rental charge.
How to reserve a portage lake fishing trip?
Reservations are done in the lodge between 8:00am and 9:00pm.
We encourage anglers to book a trip early in their stay. This may give them opportunity for a second remote fishing trip later in the week.
To be fair to all our guests, preference will be given to anglers who have not had a chance to enjoy a portage lake fishing trip.
The portage lake is yours for the day.
Portage Lakes
Found Lake – be the first to fish it.
Fredart Lake – not accessible at this time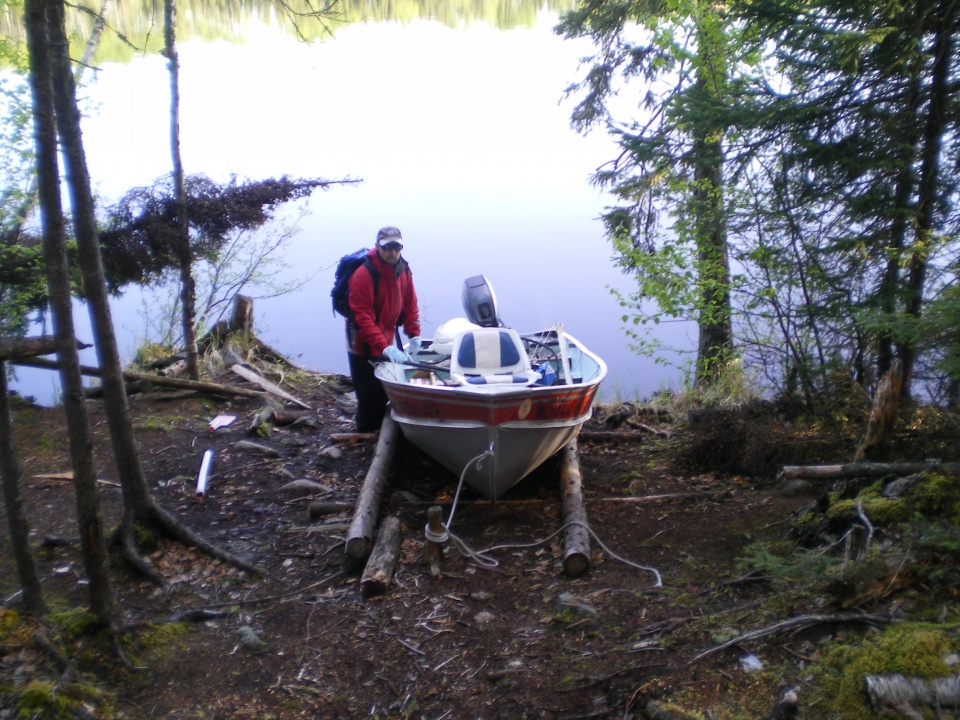 Watch Woman River Camp on MidWest Outdoors!