Fishing and Hunting Lodge in Ontario
One of the Best Kept Secrets in the North!
---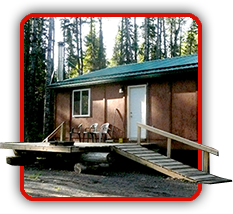 Woman River Camp's hunting and fishing lodge in Ontario, Canada offers the best of both worlds; while we are a remote, drive-in camp off the beaten path, our location is still easy to travel to. As a result of this and more, roughly 80 percent of those who visit and take advantage of our cabin rentals during various hunting and fishing seasons are repeat guests. They know that Woman River Camp is one of the best kept secrets in Ontario, Canada and that what they are able to experience here is unlike any other lodge in the North!
Fishing Lodge in Ontario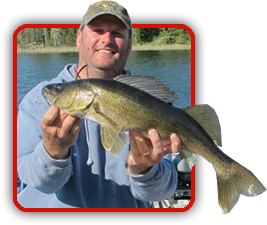 Consider yourself an avid fisherman? When you choose to visit Woman River Camp fishing lodge in Ontario, you'll have the opportunity to cast your line for a wide variety of eater fish. Maybe this will be the year that you catch that trophy of a lifetime! Our unique, multi-species fishery offers outstanding:
Hunting Lodge in Ontario
More of a hunter? Season after season, outdoors men and women routinely choose Woman River Camp as their go-to hunting lodge in Ontario for:
Cabin Rentals in Ontario
While we are most popularly regarded as a hunting and fishing lodge, Woman River Camp is also the perfect getaway place for those looking for remote Ontario cabin rentals in the heart of nature. Pristine; wildlife-rich; solitude; adventure; relaxing – these are just a few of the words that come to mind when people think of Woman River Camp. Why not experience it for yourself?
Contact Woman River Camp
Woman River Camp is a family-owned and operated Ontario hunting and fishing lodge that is well-known for excellent housekeeping and hospitality, so call us today at 866-347-4972 today to book your cabin rental. It won't be long before you see why we're regarded as one of the best kept secrets in the North!
Red Lake, US
1:10 am, May 16, 2022
Wind: 9 mph
Pressure: 1013 mb
Visibility: 10 km
Sunrise: 5:40 am
Sunset: 8:52 pm