Bathurst and Leonard Lakes offer some incredible Walleye action and of course Monster Northern Pike lurk in these waters too! The two lakes aren't far apart once you travel up Joyce Rd. for approximately 35km. Each lake is a short distance off the main road. We like to use the Argo to haul the boat and gear to the lake.
These are a couple of the most remote lakes we access. Rarely an angler is ever seen on these waters.
We offer a guided trip to either of these lakes.
Price is $375 per day. Maximum of two anglers. Choose your destination.
Possession limits are in accordance to your Ontario fishing license and Woman River Camp's Conservation Policy – mandatory catch and release of all Walleye over 18" and Northern Pike over 27"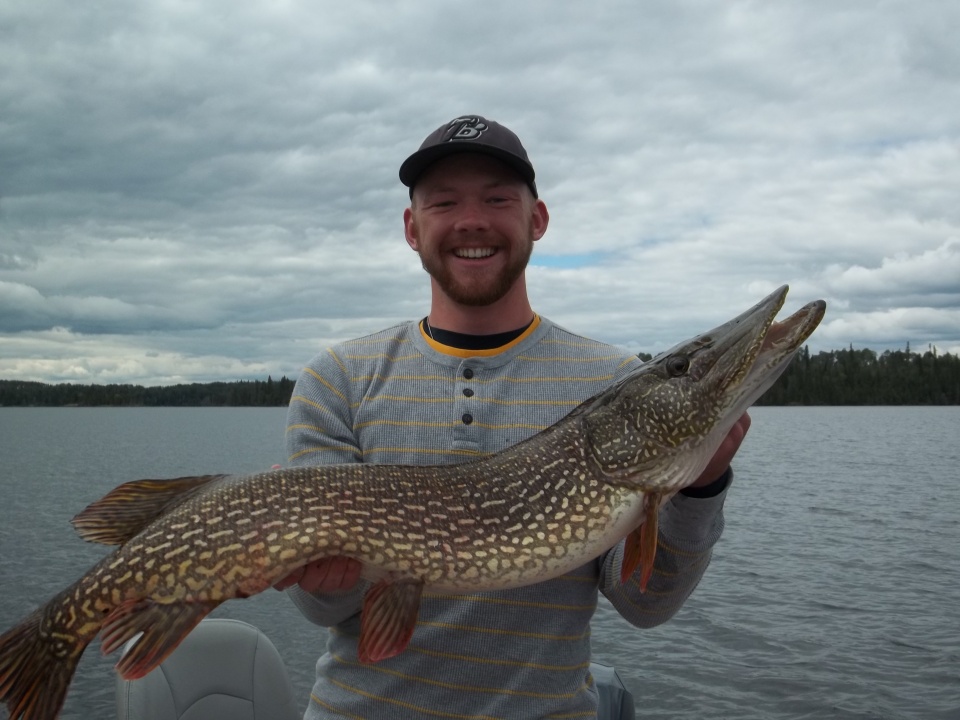 Map Of Bathurst Lake