Timber Wolf Hunt
Woman River Camp is gearing up for our 2017 winter Timber Wolf Hunt!  We have freezers full of bait and new batteries in the electronic caller.  Our scouting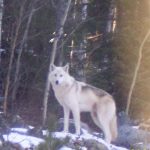 this fall found the wolves to be active and on the prowl.  A Timer Wolf hunter can add some ice fishing during the day at no extra charge!
The beautiful days of winter are some of the best for a Timber Wolf Hunt.  Easy to see fresh sign, calls travel farther, mating season, and the wolves are hungry!  Four great reasons to take Timber Wolf hunting off your bucket list!  Come test your hunting skills in Northwestern Ontario.
We provide warm comfy accommodations, heated blinds, maps, assistance tracking and recovering your trophy.  Let's get started on your next northern adventure.  A Timber Wolf Hunt to alleviate those winter blues!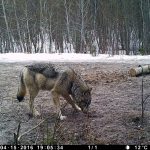 We are flexible on dates and length of hunts.  Choose dates to fit your schedule during the following time frames.
January 27 – February 5
February 16 – 21
March 11 – 31
Book your Timber Wolf Hunt today.  Space is limited.
Contact Paul for answers to your questions and to reserve a hunt!
1-866-347-4972 or email info@womanriver.com